Investor Overview
Pitney Bowes continues to transform and shift its portfolio to higher-growth markets, including ecommerce, shipping, software and data, while continuing to innovate in our core mailing business.
Pitney Bowes > Forward Video Series
Innovation at Pitney Bowes featuring Roger Pilc, Chief Innovation Officer
Pitney Bowes New Fulfillment, Delivery and Returns Super Center in Greenwood, Indiana
Data as of 10/19/18 9:17 PM EDT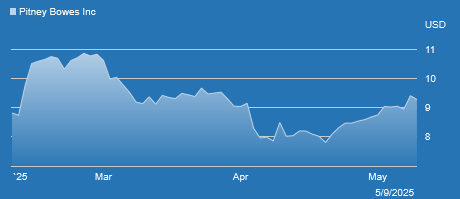 Copyright West LLC. Minimum 15 minutes delayed.
Investing in Pitney Bowes
2018 Proxy Statement

2017 Annual Report

2017 Form 10-K

02.2017 Fast Facts
Upcoming Events
Q3 2018 Pitney Bowes Inc. Earnings Conference Call
Thursday, November 1, 2018