Investor Overview
Investor Relations
Today's PBI: Providing world-class technology, logistics, business and financial services to organizations of all sizes – designed to reduce the complexity of sending mail and parcels.
Data as of 06/10/23 2:34 AM EDT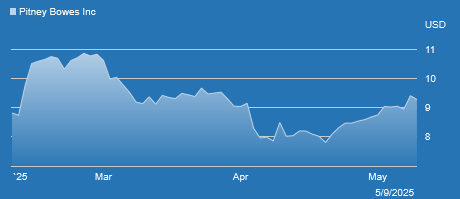 Data Provided by Refinitiv. Minimum 15 minutes delayed.
Investing in Pitney Bowes
2022 Annual Report

2022 Form 10-K

2023 Proxy Statement

Historical Segment Financials

Corporate Responsibility
Upcoming Events
More events are coming soon.
Wednesday, May 24, 2023
Thursday, May 4, 2023 at 8:00 AM EDT
Thursday, March 23, 2023 at 1:45 PM EDT
Monday, March 6, 2023